What Do You Talk to a Life Coach About?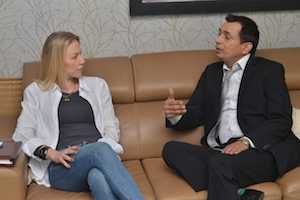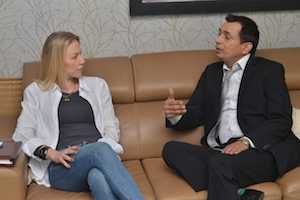 The topics that you can talk about with a life coach are endless. If you want to develop a better realization of yourself or overcome your mental challenges discuss openly with your life coach. But you should be focused on exploring your goals and designing the strategies you would use to achieve those.
There are different topics that you can address during life coaching sessions.
The objective of your life: Through some introspective conversation you will be able to uncover the area that is most important to you. Mostly, people seek the help of life coach when they feel losing the purpose of their life and look for a right direction.
Overcome: Negative past experiences don't serve you but hindering you from living your life fully.
Setting goals: The life coach will help you to improve various aspects of your professional and personal life to set you on a path towards a more meaningful
Communication: The basis of good professional or personal relationships are built on good communication. It is very important how you convey your messages to the people around you effectively. A life coach helps you to develop authentic, effective and empathetic listening skills that can do wonders in building strong communication skill. In addition, a Life Coach helps you to identify and change negative self-talk.
Self-awareness: Your self- awareness skill helps you to choose right people around you to work with or to build relationship and also help you to identify your drawbacks.
Network building: To increase visibility it is most important to interact with different groups of people. This not only teaches you to identify interesting professionals but also maintain good relationship with them.
Gaining self-confidence: It is very unfortunate that most of your negativities are directed towards you. The worst part is your self-criticism drags down your confidence and self-esteem to the lowest level. A life coach can discover your hidden talents and show you techniques to boost your confidence. It also enables you to erase the trouble factors and negativities that affect your lifestyle.
Let go of: People are often in their own way. Coaching helps in order to free yourself from resentment, anger and help you to forgive yourself and others.
Physical health: Life coaches set healthy habits and routine to maintain your physical health. Physical health is directly connected with your productivity and mental well-being.
Personality development: In times of job presentation or client meeting a pleasant personality and positive approach make the work done mostly. Life coaches come with traits to build a strong as well as an impressive personality of yours.
Overcoming challenges and handle risk factors: You may face some challenges or risks in your way to achieve the goal of your life. A session of discussion with the life coach can equip you with right skills to overcome these challenges and minimize the risk factors.
Enjoy life without worry: Studies show that 70% of our thoughts are negative. This increases your stress, affects your mood changing behaviour, causes depression and thus affects your mental health. Life coaching teaches you to develop a positive mind-set by showing your success in work, in relationship and in life. So, you can go ahead to live a happy life with less worry after a few sessions with your life coach.
Happy care taking, Jasmin Waldmann
You liked this article? Then share it with at least 3 people you care about.
Check out our video
Jasmin Waldmann is a well renowned international Life Coach. She guides people of any age, occupations, gender or nationality to work on their inner balance, guide how to become more successful and boost mental and physical health – and this counts for business and private life. Jasmin helps in a team-character way to a life full of joy and satisfaction.
Share your feedback, questions, experiences and suggestions to office@jasminwaldmann.com and read more articles here: www.jasminwaldmann.com/blog