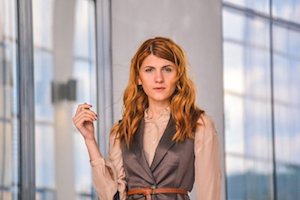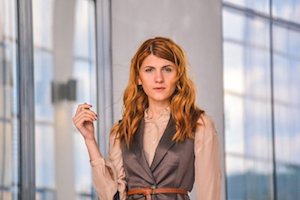 I am totally clueless about what I want and I seek clarity.
I know what I want, but I don't know how to get there.
I do not know how to unlock my potential.
I lack the drive and passion to make it.
I am an introvert and people make me uncomfortable.
I am so overcritical about myself that I have become my own enemy.
I cannot manage my time and seem to be doing too much for too little.
My business is stagnating, and so am I.
I do not know to motivate my team.
I do not know how to incentivize my network and connections.
I am so mentally exhausted that it seems I am always rushing.
I am so unhealthy that it is affecting who I am and what I am doing.
I feel over-conscious about my background and feel someone like me cannot be successful.
My relationships with people around me are at their worst. I want to make things better.
I fail miserably at romantic relationships and have begun to believe that I will never find "the one."
I do not know how to get past my negative habits.
I keep repeating my mistakes. I know what they are, but I cannot stop.
I want to be the best version of me and I know I can't do this on my own.
I know it's time to start over, but I cannot understand what to do.
I feel joy and passion have been sucked out of my life.
I am lost and need to find myself now.
I cannot translate my goals into action.
I have no self-esteem or confidence.
I lack the courage to make the change I want.
My life (business, financials, health, career, relationship,…) seems OK, but something's still missing.
I feel I can be so much more, but something keeps holding me back.
I am going through a rough patch and it seems endless.
I need help with finding my purpose and more meaning in my life.
I want to be better for those around me.
I feel I am not in control of my life.
Plese check how many points you can relate to. Apart from reaching out to a professional, I want you to know that you are not alone. For people across the world, each or some or all of these reasons are obstacles to finding happiness, success, contentment, satisfaction and fulfilment. But I need you to know that your best life is in your hands! You can change the way things are at the moment and make the most of life. But new beginnings aren't always easy. You cannot always get where you want to all by yourself. A Life Coach can help you start off on your new journey.
How can a Life Coach help?
A life coach is trained and knows how to help you unlock your growth potential. A life coach supports you and guides you to become happier, healthier (mentally and physically), more efficient, and achieve self-discovery and in your personal growth. A expereinced life coach is neutral yet empathetic and can show you the knots in your life that you cannot see and guide you to unravel them and move past them. In coaching sessions the life coach empowers and equips you with the tools to create and live your best life.
It works because life coaching is an interactive and collaborative relationship between you and your life coach. This collaboration is completely focused on your growth and how to take you from where you are to where you can be. An International Coach Federation survey has shown that 99% of the people interviewed felt that life coaching was effective and found the experience rewarding, 96% admitted they would turn to life coaching again if needed, and 80% agreed life coaching helped them improve their self-confidence.
Change is always needed and actually happening all the time – if we are aware of it or not. It is important to surround yourself with the best advice and support when making changes to your life. Often, there is no better guide and support than a life coach. The expertise a life coach brings to the table cannot be matched by friends, mentors, counselors, colleagues or family. Only the right kind of objective guidance, along with experiences can guarantee a positive outcome.
Get, Set, Go
To start off, you can look up some qualified life coaches you believe will help to make the necessary changes in life. Once you have decided whom to approach, you can get in touch with life coach by signing up on the website, e-mail or even make a call. At JWLCC, we discuss and find out your needs and match you with the right coach.
Everything can be discussed in sessions. It is highly confidential what is going on in a session, your are not judged by your coach but accepted as you are.
Through your sessions, your life coach guides you, listens attentively, offers different perspectives and equips you with tools to take charge of your life and lead it to where you want to be. Once the sessions are over, you are ready now to go live your best life.
So, are you ready to start living your best life?
Happy care taking, Jasmin Waldmann
Check out this video and share it with your friends:
"8 things which I love about India"
Jasmin Waldmann is a well renowned international Life Coach. She guides people of any age, occupations, gender or nationality to work on their charisma, inner balance, guide how to become more successful and boost mental and physical health – and this counts for business and private life. Jasmin helps in a team-character way to a life full of joy and satisfaction.
Share your feedback, questions, experiences and suggestions to office@jasminwaldmann.com and read more articles here: www.jasminwaldmann.com/blog