Use the Lockdown to Find Your Personal Freedom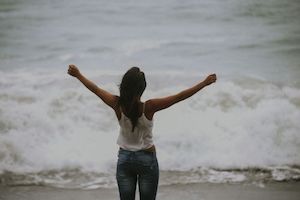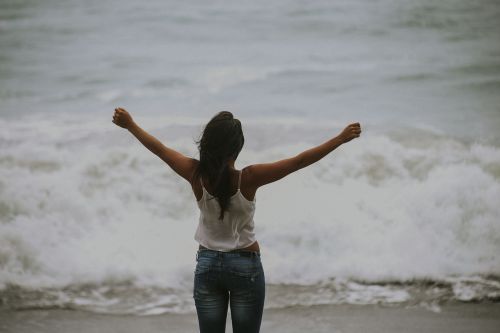 Burned Out
Before COVID19 struck and brought everyone and everything to a screeching halt, and before coronavirus, self-isolation, quarantine and lockdown became the most common words floating around, life was very different, fast and busy. Really busy, and now I am stuck at home like everyone else.
I want to share my story, as I have met so many entrepreneurs and top managers who have suffered in the same way. Around 14 years ago, I remember working for many, many hours, days, weeks, month and years. I was travelling from one place to another, going from one event to another, writing a book (I never published it), conducting one training after another. I was also doing other things like meeting publishers, going and exhibiting, met many industry people, coached and consulted corporates, visited factories, attended seminars, and went on single and group treks. I was busy and pushing through relentlessly.
Then one day I had a total blackout, couldn't think straight, and couldn't remember anything. Then my brain started to work again and I was rushed to the hospital. They checked everything which could be checked. No result. The specialists there said I was perfectly fine. But I felt I desperately needed a mental break.
I was exhausted, but it was not visible, much like the virus in asymptomatic patients. It was there causing the damage, but invisible. I was burning out and wasn't even trying to do anything about it before. I saw and felt the signals, but I constantly pushed my way through it, regardless. I was still moving ahead, forcing and pressuring.
I had begun to feel weak—mentally and then also physically—but I continued. I didn't dare to stop and relax for a few weeks. My thoughts were that I would lose everything I had worked so hard for. It was a vicious cycle! Often it took so much of a toll that at times I could not make any decisions, and to finish a task which I had finished earlier in 1 hour needed at least 3 hours. My mind was everywhere and nowhere. And it was often just blank. Even thinking seemed like a big task. I could not hear myself or have internal dialogues because I was so busy. And then it seemed my inner voice just stopped talking with me. That means my connection to myself was cut. No access anymore. It was so weird and odd.
I felt no excitement anymore—no happiness, joy or sorrow. I was indifferent. Being with a busy life partner who was interested in solely his business and with no time to calm down, no proper time to spend together, also did not make it very easy.
How did I change, you ask me? I love to share that with you.
Well, most shocking for me was that I didn't have a connection with myself anymore, despite the fact that this was always there—a deep connection with myself. I share with you below how I came out of it and rose like a phoenix from the ashes.
Since the lockdown is common to all parts of the world, I have observed that so many people have embraced this extreme slowdown here in India. It reminds me of my own story years ago, and also of so many clients who have gone through the same rush and disaster in their life—constantly running and being busy with the outside world and neglecting the inside world completely, becoming a stranger to oneself, feeling one's own body become lifeless.
I am more than happy to observe that now, due to lockdown and the acknowledgment of mortality, people have begun to realize! They realize that they haven't been taking care of their own health, they actually had completely lost control; many people could not care about anything anymore. They had too many things on their plate, their fingers in too many things, and the numb feeling had become the new 'normal me' to them without them even noticing it.
Let us face it, too many people have lost themselves, and they get to know about this every now and then. And sometimes, sadly rarely, they don't go back 'to sleep', but they take their life in their hands again and do something about it.
Rejuvenation
Some of you may have started the self-isolation from much before the government-ordered lockdown. I don't mean the physical, but the emotional one. With everything that is going on outside—people getting infected by the aggressive virus, the global economy falling rapidly, losses of jobs, business and financial crisis, the overall uncertainty—it is normal to feel some fear, become restless, anxious, hopeless and even depressed. The constant stream of news about so many infected people and so many deaths has affected everyone in some way or the other. So, yes it is normal to feel like there is nothing but darkness all around. It is OK to feel that even more with the lockdown.
That is the downside of it. What's the upside?
If you reflect—here and now—you will realize that you were probably running too much and feeling burned out and this is just the break you need to rejuvenate and spring back up. You feel suddenly how exhausted you are, how little passion was left inside you, how less the lust for life there wasThe lockdown need not be the prison you think it is, you can use it to reflect, rejuvenate, relax, unwind, rest, refresh and to refuel and finally change your lifestyle and thus, your life. In this way it (lockdown) might be a gift for you and you can make the most of it.
So, as I said earlier, here is how I came out of it and changed.
I stopped everything I was doing—that was a decision, to let go of the last hopes I was left with. But deep down, I honestly didn't care any more and just wanted peace in my mind, nothing else anymore. So, I concentrated on myself again. I just did what I wanted to do and what felt easy and light.
I gradually forced myself—yes, really forced myself—to visualize myself as successful, on the stage holding lectures, travelling, earning amazing amounts of money and meeting super interesting people. Although nothing compelling enough came to my mind to visualize.
I remember, I wanted one thing for sure: to be interdependent, travel wherever and whenever I want to and to do whatever I like (gifting people, talking and listening, enjoy drinking espresso, relishing delicious food, hiking trip, reading, etc.).I truly enjoyed my time and learned a lot.
The most difficult thing to do was to force myself to do only one thing at a time. I self-reflected a lot, did my workouts, started fasting again, meditated a lot and spent time alone and was often in the forests and parks. I played a lot with animals and took care of them. I also slept a lot, read a few books, watched many video clips and wrote even my first book. I invested in myself. I had a Coach who helped me a lot. I also did exciting things (which is my way of rejuvenating and regaining energy).
It took 3 months of living really slowly. But it was worth it. I did a lot for myself, and I understood many things. After weeks, I came back to myself. Eventually, I found "myself" again. I recovered my mindset of "I stand on my weaknesses." I was able to hear my inner dialogue again. It wasn't all of a sudden that I woke up one day and I was done, no, it was a step by step process; a slow process. Was it an easy journey? No! Was it needed? Yes! I should have done this a few years ago, but I was like a hungry tigress hunting for something to eat. I did not let go.
When I felt excellent and good to go, I then restarted my business, and formed a balance. And I applied discipline every single day. That is what one needs to do—create a structure and then follow it no matter what.
I have since then maintained a great connection with myself. "Business can wait, but life does not," is what I tell myself, if needed.
Now I am selective; now I constantly check my priority because it gives clarity. It is like a road map, you know the destination and thus, where to go.
Contact us for positive change in your life here.
Looking back, I am almost grateful for this breakdown, or burn out. Else, I wouldn't have learned so much and would not have been able to give my clients the support I am able to  give now. I was there, too, and I came out of it. I know how it feels, and I know that one can get out of it, regardless how deep one is in it.
Read about real life experiences of life coaching by Jasmin Waldmann here.
I am also more grateful than ever to work, appreciate me-time, and appreciate nature and the company of amazing people. I am more successful than I ever was. I learned how to "lead" rather than "tell" people what to do. I learned another important thing —to surrender! That's what I did. And that is what we need to do whenever something is not in our hands. Simply surrender and put it in the hands of the universe.
You (most likely) cannot control what the virus is doing and the consequences of that. You cannot control the lockdowns or the isolation. So surrender!
This is the time—your time. Use it wisely. This opportunity won't come again (at least not in the next 100 years). Sleep a lot, if needed. Learn a lot, if needed. Do what you really have to do. Fact is, you need to do you.
Once this lockdown is over, life will be busy again. Reflect a lot, search and find yourself. Redefine yourself. Be there for yourself. Be there for others who need you. Ask yourself the most difficult questions, and find your answers.
Netflix and chill, if you have to… But remember that this is a precious time and that you can do a lot more than watching meaningless series, YouTube videos and movies. Like the Japanese understanding of Ichi-go ichi-e, which means "for this time only, it will never happen again."
Life can be so simple. After years of chasing success and trying not to miss any chance, you suddenly get the opportunity to look at and appreciate life. Right now, this lockdown has placed you in a situation where everything is limited once again. Your basic needs are sorted—where to sleep, what to eat, how to connect to the World Wide Web. You suddenly have a lot of free time.
Lockdown: Opportunity to Transform
After 1 week of checking emails frantically, reading all the news and forwards on social media nervously and being in some kind of hectic situation, your mind has calmed down and regeneration has started.
Being away from all-day activity has changed your focus. Not checking every 10 minutes news and emails and whatsapp, nervously reading the "news" on social mediamakes a difference. Isn't it? You now have the chance to spend time with your true self. So don't run away but face yourself. Get to know yourself.
If your break has not been interrupted (e.g., going back to regular life, activities and work),your thoughts are perhaps becoming clearer now. The conversations you have with yourself are perhaps becoming deeper. Fewer things to do makes the mind free. You can take this freedom that you have found from being too busy and rushed into your life after lockdown, so that you can continue to give yourself that free time.
It is a great feeling to limit time and activity. It gives you the kind of freedom that can help you fly. Structure your days and weeks to work on what you want. Work on only one thing at a time. Limit the time you spend online, cut out unnecessary things from life, and filter your friends and acquaintances. That way you will not lock down your free and valuable time. You will in fact be able to give yourself the freedom to use your time for things to grow, to enjoy and appreciate life. Spend your time on things and people that are really worth it. Spend it on the loved ones who inspire you and let you stay as you are.
Happy lockdown and further journey ahead
Love, Jasmin
Jasmin Waldmann is a well renowned international Life Coach. She guides people of any age, occupation, gender or nationality to work on their charisma, inner balance, guides how to become more successful and boost mental and physical health – and this counts for business and private life. Jasmin helps in a team-character way to a life full of joy and satisfaction.
Share your feedback, questions, experiences and suggestions to office@jasminwaldmann.com and read more articles here: www.jasminwaldmann.com/blog