Six Things Women Can Learn from Men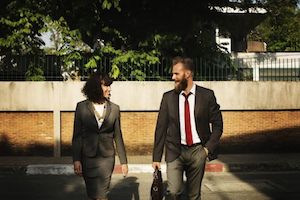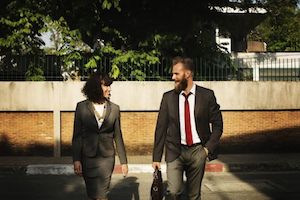 More and more smart women are learning a thing or two from men to equal the playing field. These women are busting gender myths and breaking the "Women are too…" stereotypes to take up their rightful space in their jobs and relationships.
If men can learn something or the other from women—endurance, multitasking, effective listening, nurturing…the list is endless, why can't women? Exchange is a two-way street. If men can learn from women, women can learn from men, too. Here's an essential list of the 6 traits these smart women I was talking about have learnt from men.
Macromanaging
Women (especially bosses) tend to be micromanagers. This gives others (employees) the feeling like someone is always sitting on their head. It makes them feel undermined, demotivated and untrusted, which creates self-doubt and eventually breeds bitter and disgruntled children, spouses or employees. Learn to delegate, give others the freedom to work things out in the own style, and trust the person will do his or her job to their best. This of course does not mean being totally uninvolved in what is happening.
Brevity in communication
Sometimes women give too many details and repeat instructions too many times. Over-explaining doesn't only take up everyone's precious time, but it also buries relevant information and drives others to shut out and lose interest. It's best to cut to the chase and be brief, concise and precise with communication. Sometimes, less is more, and just sticking to the facts makes a far bigger impact.
Setting Realistic Expectations
Women want to score a 10 on 10 in all aspects in life. Women can get overwhelmed with expectations, especially with regard to themselves. They feel they need to be best at everything they do and can really be harsh on themselves and even go on serious guilt trips for not living up to those expectations. Women tend to have too many expectations  even from relationships and friendships. So much so that anything less brings the whole world crashing down around them. Men, on the other hand, embrace their limitations, are okay with being average, rarely feel guilty and are far more relaxed about what they can and cannot do well. They feel they are doing well no matter the case. No problem appears insurmountable to them.
Laser Focus
Women are great multitaskers, people who can do multiple activities simultaneously and switch between tasks without much effort. For example, a woman can get her child ready for school and carry on with a perfectly comprehensible official conversation over the phone. Or she can switch between tasks such as answering calls, making notes, handling emails and attending meetings with ease (Yes! Now you understand why most office administrators are women.) While it is often useful, it need not always be. Sometimes, it is better to be focused and let go of everything else that is happening around, as it feels great to do only one thing at a time.
The difference between a man and a woman: While a speaker is talking the women's gaze shift to everything around the speaker ("who is talking there in the background? Yes, that is true what she says! Why is that slide not appearing properly? Gosh, don't they have some professional sitting there?! Will that camera come to me too?", etc.), whereas the man focuses on the speaker and what she says, nothing else – a man ignores the entire rest.
This putting her mind into so many different directions may help the woman understand nonverbal cues, etc., but it also leads them to receive too many different information and the result is she didn't understand the entire speech and misses out some parts of the speech (can lead to misinterpretation and misunderstanding, etc.). The result is overwhelment or just using to much energy for no reason. Besides, it is not always satisfying to "dance at two weddings at the same time".
Self-Assurance and Confidence
Women can give unnecessary weight and value to what others think and how others respond to them so much so that their entire existence can rest on praise and appreciation from others (parents, boss, spouse, children, friends, etc.). This makes them extremely self-conscious and can interfere with the decision making and most importantly, their confidence. This could also lead them to appease and change themselves for it. Men are more self-assured and confident of themselves. Staying true to oneself and being confident of what one has to offer can help women stand strong when opposed and be more assertive.
Women tend to obsess more about the way they look and are constantly trying to become "more beautiful" and appealing. The yardstick for this beauty is almost always a comparison with other women. Women bother too much about their weight and waistline and set themselves up for a punctured self-esteem by merely disliking how she seems to herself in the mirror.
For example, when a woman looks at herself in the mirror, she doesn't like what she sees and starts scrutinizing everything she believes are her "flaws". Instead of letting go, she looks at herself from every possible angle, twisting, turning, using different lights. What does a man do instead? He looks in the mirror, sees his bulging belly and doesn't like it much. So, he pulls in his belly, checks again the mirror and feels far better.
This is not to say being unhealthy is OK. Man or woman, everyone one has to workout, reduce mental stress levels, and eat for any changes in one's physique. But looking in the mirror and feeling bad and having your day and self-esteem ruined is not the solution. Because how you look lies in the eyes of the beholder. So it's best to look in the mirror, adjust, accept and feel good. This will also save time taken up by those four-hour makeup schedules that can be put to better use!
These are but a few things women can learn from men. Women can also learn to get over disagreements and put the past behind them and move on; be more supportive of girlfriends; externalize some of the failures; take risks and grab more opportunities. When women break down the barriers that hold them back or restrict them, they will truly be empowered.
Don't get me wrong, women do great and it is smart to add something which helps them to get things done faster, better and with less efforts.
And women are smart 😉
Happy care taking, Jasmin Waldmann
Check out this video and share it with your friends:
"8 things which I love about India"
Jasmin Waldmann is a well renowned international Life Coach. She guides people of any age, occupations, gender or nationality to work on their charisma, inner balance, guide how to become more successful and boost mental and physical health – and this counts for business and private life. Jasmin helps in a team-character way to a life full of joy and satisfaction.
Share your feedback, questions, experiences and suggestions to office@jasminwaldmann.com and read more articles here: www.jasminwaldmann.com/blog