Screw Hope and Recreate Life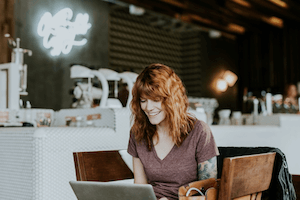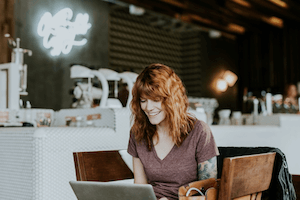 Reverse the wheel of time a few months back when life was "Normal". Students were going to school, offices were full of staff, market places were crowded with vendors and buyers, all busy with bargaining to come at the best price, fitness and health conscious people are working out at the gyms, people are going out at night and watching movies in cinemas, roads were busy with vehicles and paddlers, in short, normal living was going on. And then came the unexpected, the imaginary: Covid-19 pandemic. Life came to a standstill with curfews and lockdowns caged us all at our homes until a new way of life started: a complete virtual life. It wasn't an easy start but with time we all got used to it, struggling but surviving. But it's time now for a new revival and restart living our lives!
Many people are waiting desperately to get back to the life they left. And I say, don't – it is a waste of time and your energy. That won't happen. The new normal will establish more and more to exist and we will get used to it. But it is up to you, individually, what you make out of it. Accept the reality and your possibilities, accept the pandemic and work on yourself if you really want to create your new upcoming world. And do not believe it will be easy. It may will, but may won't. I assume the time ahead will continue to be challenging. You need to start working on yourself to set up the life you want, and a professional, like a Life Coach, would be of great help to you to do so. Here are a few major problems and the solutions on how to fight them. Read it, understand it and adopt it. The faster, the better.
Economic Breakdown: India has faced the worst economic breakdown in the last 40 years with the 1st quarter GDP fall of 23.9%. In simple words, money is blocked and India is in turmoil. Without getting into the technicalities, here's what we can or need to do in order to revive the falling GDP. "Go Local", yes, that's exactly what PM Modi meant in his "Atma Nirbhar Bharat Abhiyan" or Self-Reliant India Initiative. With the festivals until the rest of the year, this could be just the right time to buckle up. No matter how hard the times are, the urge to celebrate won't stop, we actually need that cheerful, light time, more than ever. So, this festive season, you want to shop from the local market and specially celebrate life, be joyful, and be with the people we love and be grateful for it.
Fighting Unemployment: Experienced by many and on the way of the rest, unemployment is now being a severe problem. India has not even been able to cope up with unemployment even during pre pandemic and now its stuck all over again getting India back to square one. With the jarring numbers of GDP, the startling number of unemployment has brought us into a state of awakening. Solution to this? Think of the need of the hour and what problems you can solve. Things and thus needs have changed and that brought up new opportunities. Don't follow the old (what we already had or have in the market) - create the new. That also will mean that you might create new jobs.
Source: Freepik
Precautions are better than cure: The pandemic is not over. Vaccines are not yet confirmed, nor sufficiently tested, thus, not ready yet. The novel coronavirus is not gone yet. If we do the simple math: "we are not safe yet", would be a fair conclusion. But the growing carelessness of people can be seen at the traffic jams, crowded marketplaces with people walking around without masks and without needed distance. Some have even gone to the extent of eliminating sanitizer or washing hands thoroughly, arguing that masks don't really protect, which could be true. I understand that you are tired of all this… But is there really a harm to take precautions, what do you think? After all, your life lies in your hands. The topic 'Coronavirus' is still an ongoing debate with many open questions, as we lack proper evidence regarding its source, cause, spread and cure. Here is a point I need you to know: a strong immunity could save your life. It is your immunity which can protect you as it fights all what does not belong in your body, including viruses like covid19. So, make sure you keep up a strong immunity.
These are unpredictable times and ideally you not only try to survive but even thrive and learn, grow personally. All you need to do is take precautionary measures, right? But this definitely doesn't mean locking yourself up at home, again! Just know the reason before leaving your home and take the precautions you can. Think before you act! Our big learning is to have clarity before actin
Recreating Life: It says 'Change is the only constant' – so why do you struggle so much to recreate a new life and adjust?
This pandemic has shown the world the unimaginable; nature showed us a bit of her power and we understood how physically vulnerable we actually are as humans. We have lived the life of fictional stories. The barricades, the curfews, our physical limits, the pandemic, the invisible enemy, the natural disasters- now people fear and respect nature far more. They have understood how much freedom we all have had and how much we took for granted. After wishing it will pass, after trying to sit it out, after trying to ignore it, after waiting to get a vaccine and thinking it will all save us and bring us back to the life we left, … we finally created and established a new life, the 'New Normal'. This include working from home, ordering online, watching movies at home only, working out (most of the people don't) or just have the pandemic as an excuse not to work-out your body at all, having only virtual meetings anymore, it also includes feeding our new found laziness, rusting our body that has almost forgotten any sort of physical work and activities, straining our eyes and stressing completely our minds.After all the new normal isn't that great, nor healthy, nor brings us happiness, and we understand that this needs changes. We need a new routine, a new schedule, where mental and physical health is no myth. The number of suicides, domestic violence and inhumane attacks towards other humans as well as animals proved that mental health needs to be given the needed importance.
How to go about it, how to do all that? Get some professional support: read self-help books, watch specific video clips, attend some seminars, hire private sessions. In other words- your success lies in your own hands. So, do something! Today!
For example, a life coach could be a savior in these times of need. Coaches are trained to listen, analyze and ask questions. She/he will understand your struggles, challenges and help you to make plans that take you to the next level in your life. An experienced life coach can guide you, both in personal and professional life. I have been helping people since 2008 to overcome their misery and guide them into the best lives they truly deserve. I already guided hundreds of people to find their inner balance, happiness, help them to find and define themselves as an individual and team players.
Source: Freepik
To conclude it all: This is a very crucial time. You either make yourself or break yourself and it all depends on the decision you take today. Stop wishing for changes but make them happen for you. Screw hope and recreate your life or you will fall prey to the coming wave of joblessness and uselessness.
Happy care taking, Jasmin Waldmann
Check out this article and share it with at least 3 people you care about:
"What to do about rapes, crimes and disasters"
Jasmin Waldmann is a well renowned international Life Coach. She guides people of any age, occupations, gender or nationality to work on their inner balance, guide how to become more successful and boost mental and physical health – and this counts for business and private life. Jasmin helps in a team-character way to a life full of joy and satisfaction.
Share your feedback, questions, experiences and suggestions to office@jasminwaldmann.com and read more articles here: www.jasminwaldmann.com/blog