How an executive coach helps you to create your business plan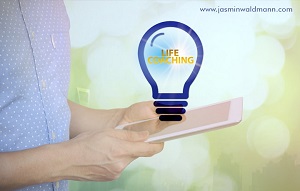 Running a business is not as easy as it seems initially, especially when the idea of setting up your own company strikes you for the first time. Before setting up your business, you are advised to focus on a number of aspects such as, the actual product description, check of profitability, entire costs of running the business, including necessary staff, the costs of manufacturing or creating products or offering services to your clients. And the business plan is to help you to see all very clear and as it is, not as you wish it to be!
You want to be clear about all financials – you need to be ready to answer questions like: when will you start making money and what staff will you need.
Everything in the plan has to be crystal clear understandable and every detail has to be taken care of (ideally for the next five years!). However, once you started and your business is running, you might feel it is heading nowhere. Your business plans, networking programs and events and sales strategies are falling apart and nothing seems to be going your way. In a nutshell, you have lost your energy and euphoria, all your momentum and feel as though your business is directionless. Also your level of success tells the same.
What can you do now?
Get support from an executive / life coach.
Why do you need a Coach?
Executive coaching develop with you the needed clarity about all the aspects of your business. Thus it will allow you to move your company in the right direction. Instead of measuring your success in accordance with others, you'll begin to realize what growth or achievement mean to you. Your coach provides you the inspiration and support you want and wish for, which will aid you in taking your business a notch higher. You will also be able to achieve your business goals with less effort. Once you have cleared your mind and vision, creating an ideal business plan won't be difficult at all. You have better strategies for acquiring fresh clients, meeting the needs of existing ones and also achieving your targets easily.
Feel Motivated: When you hire a coach, she/ he boost or motivate you to focus on things that matter and let go things that don't. This helps you in eliminating all your worries and focus on creating the perfect business plan for long term growth and advancement.
Try Something New: If you are stuck at the same position and have been experimenting with the same old strategies for running and managing your business, then life coaching is indeed what you need. A life coach will encourage your try newer things in life. She/ he will also tell you about the importance of interacting with a fresh set of people for expanding your mind set and discovering things that you may have never known before. The results of this much needed push are quite obvious. You'll begin to explore ideas that may have never occurred to you before. You'll also be able to design a plan that delivers quick and effective results for your business. Thus, life coaching can help you in unleashing your creative side and increasing your income and profits.
Find Your Weaknesses and Strengths: In order to come up with an effective business plan or strategy, you must first identify your own weaknesses and strengths. Once you are familiar with what is working well and what you need to change, you'll know exactly what you need to do to boost your confidence level as well as your business. With life coaching, you can discover everything about yourself and your business and use your coach's perspective to discern why your business wasn't delivering desired results.
So, if you are keen to build realistic and meaningful goals and the right business plan then seek the expert advice and guidance of a life coach today!
Jasmin Waldmann is a well renowned international Life Coach. She guides people of any age, occupations, stress management, gender or nationality to find their inner happiness & balance, strengthen the inner self and guide how to become more successful and healthy – in business and private life. Jasmin helps in a team-character way to a life full of joy and satisfaction.
Share your feedback, questions, experiences and suggestions to office@jasminwaldmann.com and read more articles here: www.jasminwaldmann.com/blog