Feeling stressed out- Jasmin Waldmann, Renowned Life Coach in India has a solution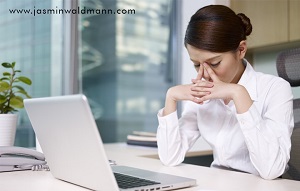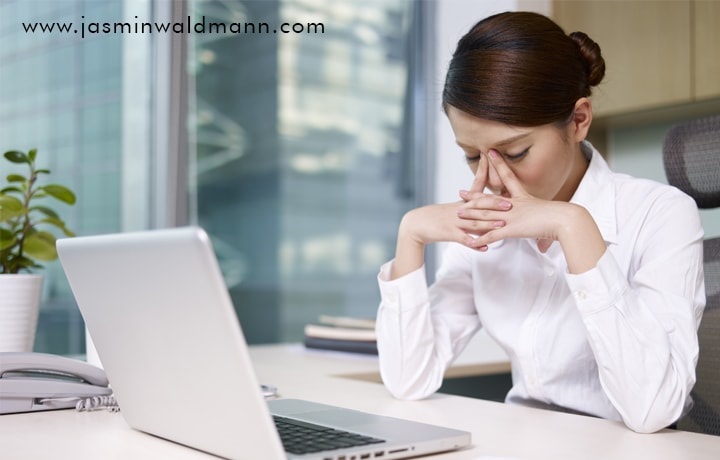 Success- pressure, appointments, calls, emotions, messages, anxiety, goals, targets, traffic jams, family, friends, social life and the list goes on and on…
This is the present trend of human life. Everyone is always in a hurry. No time for themselves nor for the loved ones around them. Chaos and missing balance everywhere.
Day dawns and ends. No one has inkling as to how another day got over. People strive to keep up with the running time. The outcome is stress, short-temper, anger, inner nervousness and tension and above all often weight gain too. Stress is a silent killer. No one knows when it has entered inside them. It grows sometimes into such a devastating monster that can not only take toll on one's health and mind but also leaves an impact on the person's social and personal life and happiness.
Nowadays, it has become utmost important to deal with so much stress in a methodical and effective way. The ordinary understanding way to balance stress is sleep, spa treatments, food, meeting friends, drinks, meditation, shopping, Yoga and watching TV/ movies.
All the stress busters require discipline and sincere commitment. It can create even more stress. After all we are human beings. It is a normal tendency to deviate from one's goals. Support is required to help you to be focused on your goals and keep a healthy balance.
This is where the Life coaching plays a great role.
Life coaching is a beneficial way to exchange problems related to stress, to solve the feeling of pressure and understand where the own created tension comes from. It is a proven technique in which an executive life coach interacts with the client, understands his/her way of thinking and circumstances, the constraints in their lives, their requirements and goals that need to be accomplished etc., and collectively find out appropriate solutions.
This approach not only distresses a person but also helps in tackling stress on one hand and also interprets "stress" differently – actually as a support which can be used. It allows the client to find ways to distance themselves from its impact too.
Life coaching support to rediscover both, physical and mental, balance again. It teaches to face and tackle the situations that lead to stress. It instills confidence in the person which is the important and driving factor that keeps the stress away.
The self centered, effective and dedicated approach combines in itself various catalysts that not only develops a healthy mind but also builds a healthy body supporting the saying 'a healthy mind is in a healthy body.' It includes physical exercises, diet plan, meditation, personal coaching etc.
Hence, life coaching is one of the best solutions to distress one self and also learn ways to tackle the stressful situations in their life.
Jasmin Waldmann is a well renowned international Life Coach. She guides people of any age, occupations, stress management, gender or nationality to find their inner happiness & balance, strengthen the inner self and guide how to become more successful and healthy – in business and private life. Jasmin helps in a team-character way to a life full of joy and satisfaction.
Share your feedback, questions, experiences and suggestions to office@jasminwaldmann.com and read more articles here: www.jasminwaldmann.com/blog