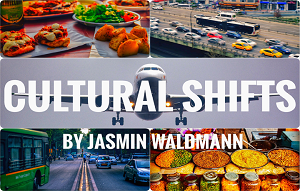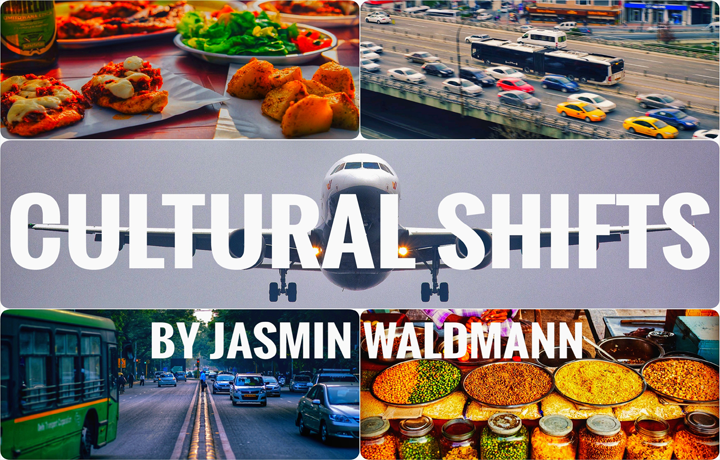 Air travel reduced the time to reach from one end of the world to another. One moment you're sitting in a pub in London with friends and a few hours later you are stepping into your house in New Delhi.
This realignment is relentless. It comes from all corners, and when that you are thrown into the deep end, all you can hope to do is survive. The shift is enormous, but you are expected to know the norms of acceptable behavior. Cultural norms are not stated in a book, neither are people able to guide you with concrete directions.
Sometimes the only visible cues come when people are offended. Such occasions can be very unpleasant for everybody involved. Sometimes, it is even dangerous.
The best way to survive and later thrive is to adapt. In this global village of a world where multiple cultures interact all the time, you need to develop a sense of interest that helps you adjust with different ways of thinking and believing. When you land in a foreign country, even your most basic concepts can be challenged. You can either fight, try to ignore, or adapt yourself and grow to love what is so radically different from yourself.
When I landed in India in 2012, I can assure you I did not feel charitable. I felt like I had landed in a quagmire where everything was whirling around me: my emotions, paperwork, new laws, setting up a company in India, new food, new languages, handling new people, geography, driving a car here, cows casually lounging on or crossing the road, the systems, the caste system, etc. It will take hours to explain each point. I asked many people here many questions to find my way and reach a state of understanding.
One of the endearing qualities of India is that people help you a lot, even if you don't ask for it. During my first three months in India, I had a team to lead. Many of my team members helped me understand day-to-day things and generally integrate into the culture.
I noticed that just as I was from a different country (and culture), there were others who were from other parts of India and were struggling just as I was! I realized I was not alone in my adventure and mission to figure it all out. We were all adapting in some ways to the new surroundings. If nobody tells us or shows us, this process can be very, very slow and constant. The struggle can sometimes be so hard that some of them go back home as they lose hope, interest or passion.
From the time I reached India, I kept noting down all my questions and difficulties. As explained earlier, I managed finally to go through all of that by experimenting, asking and observing.
After three years, I was finally able to say, "I understand this culture."
The learning curve was honestly not at all fun for me. I struggled too much; it was tough, and I was quite unhappy. Today, I am convinced the ordeal I went through alone of not understanding anything about the new culture was totally unnecessary, specially when it came to communication. I had wasted a lot of time, money and energy in trying to figure out everything all by myself. I should have sought the help of a professional to guide me, explain to me and show me how things worked.
My experience became my motivation to create strategies to guide people with understanding and adapting to a new culture through my Life Coaching sessions.
I am happy to share with you that I was able to help many people through this program and coaching. It is a pity though that some of them found me only after their initial struggle and having already spent some time here in India. However, those that did find me say the gains have been enormous.
Some people had almost left their jobs here and wanted to go back to their home countries because they didn't understand what was actually going on. It had killed their self-belief and trust in human kind. And I completely understood what they felt! With my help and guidance, they were able to find a balance and understanding that has helped them stay back and find success in their assignments here.
Coaching has gained momentum in the United States and European countries such as the United Kingdom, Germany, and France, but it still isn't as popular in India. Some people are lucky or are persistent enough to search the Internet until they find what they need when it comes to intercultural interactions and guidance. Some embassies and corporates help nowadays, too. But you can be rest assured that our programs will help you adapt better and faster t a new culture.
It may seem daunting at first, but your experience will be much bigger than any fear you might have.
So go for it, if you want to work with other cultures and learn whatever you can about them! It is a wonderful experience, and you will see tremendous mental growth!
Jasmin Waldmann
Jasmin Waldmann is a well renowned international Life Coach and the head of Jasmin Waldmann Life Coaching Company.
Her new book, "Change Me" was published in January 2018 and is available in the stands in India and national and international online (in India: Amazon, Flipkart internationally: Amazon). It's the story of Amit, his trials and triumphs, and how he realizes that although the journey to success is your own, you don't need to do it all alone. Through the book, Jasmin guides you to look within and reflect upon who you are and who you want to be and understand for yourself the path you can travel to change yourself into a even better version of yourself.
Share your feedback, questions, experiences and suggestions to office@jasminwaldmann.com and read more articles here: http://www.jasminwaldmann.com/blog